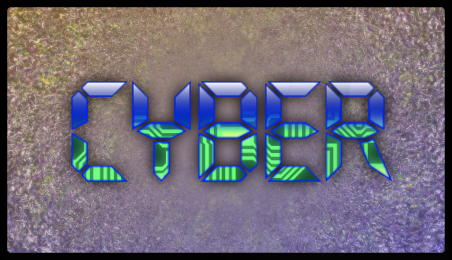 Cyber
A downloadable game for Windows
Cyber is an investigative adventure game with graphic interaction and textual narration, produced by Andrea Pignataro Productions.
"October 27th 2063, Camden City, New Jersey, USA
Your name is Jason Currial.
You are a private eye... you have become a detective after 16 years on duty as a policeman...but now the K-X300 have replaced you...
Nothing interesting happens anymore... your last cases were just a complete loss of time...
Until today..."

So it starts a long "cyberpunk" investigation that will lead Jason Currial in an overwhelming spiral of events...behind what it seemed the simple disappearing of his best (and only) friend, he will discover dangerous secrets for the entire humanity...or at least what remains of it...
Many characters will cross Jason's way...some of them will be glad to help him...but others will pretend something in exchange...
In Cyber you cannot die or remain stuck for a long time...but this doesn't mean that your path is going to be trouble-free!

Features:
-an investigative adventure game inspired by noir-cyberpunk literature and cinematography
-more than 100 places to visit
-one hour of original music and sound effects
-more than 50 characters to interact with
-several puzzles to solve
-bonus sections escape-the-room alike
The strong point of this game is its detailed story which engages the player as few other adventure games do.
Finally, a little advice: if you want to fully enjoy the game atmosphere, don't try to play Cyber as fast as you can. Enjoy the story, the settings and the music.
Lossless FLAC hi-quality enhanced Cyber O.S.T. is available here:
https://approductions.itch.io/cyber-ost

and here:
http://andreapignataro.bandcamp.com/releases

Cyber is available in the following languages:
-English
-Italian
-French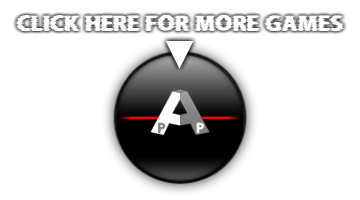 Patreon
| | |
| --- | --- |
| Status | Released |
| Platforms | Windows |
| Rating | |
| Author | Andrea Pignataro |
| Genre | Adventure |
| Tags | andrea, Atmospheric, Cyberpunk, Detective, Dystopian, Noir, pignataro, Point & Click, Post-apocalyptic, productions |
| Average session | About a half-hour |
| Languages | English, French, Italian |
| Inputs | Mouse |
| Accessibility | Subtitles |
| Links | Soundtrack, Twitter, Community, Patreon |
Download
Click download now to get access to the following files:
Comments
Log in with itch.io to leave a comment.
Do you know how to make this windowed? Thank you!
Go to your Windows Start Menu and choose "Cyber(Windowed)".
Or just go to the installation folder and execute the file "Run_game_Windowed.exe".
Awesome game! I LOVE stuff like this! Definitely reminded of The Ripper game.
That said.
I'm stuck at the locker. The poster has a date in the European style. The text is read in American date style.
I've tried one way, the other way, the year, the other way reversed, the one way reversed, adding all numbers then dividing by four and I can't for the life of me figure out the box code.
Can you give a hint please? Thank you!
Thank you for trying my very first game! (so many sweet memories 😍)
Did you flip the postcard by clicking on its folded top-right corner?
There's a hint to the code on the back of it: the four numbers to enter correspond to the date of their wedding.
So, you just have to subtract a week from the postcard date: 15/03/2063 (15 3 63) = 8363. 👍😉

This is your first game? I honestly believe you began with a fantastic, high-up-there offering and only got bigger from there. I would LOVE to see what a Cyber style long game mixed in with all your surreal narratives would look like now :D
Also I'm at the virtual apartment and I found what I think the answer to the 'square meters' is - I just want to make sure I remember my conversion... , is to . as . is to , from Europe to America, right?
As in, one thousand dollars USD would be written as 1,000 here. One thousand dollars in Europe would be 1.000 if I recall right.
So the answer would be XXX,XXX in American. XXX.XXX in European?
Thanks, and yes, that puzzle is entirely mathematical (and, therefore, numerical) based.
So, you don't have to mess with conversion rates, commas, or dots.
It's just a base-10 calculation, much simpler than what it seems.
In any case, a calculator will ease the process. 😉

Okay, math was my worst subject in school, and I've been working on this off and on for literally 3 weeks. Can I shove another quarter in the hint machine please? :/
Sure, no problem! 😉
Here's the code:
[SPOILER]
68081325
[SPOILER]