Just Play Every Game
A downloadable game for Windows
Just play every game.
This is all you have to do, right?
Well, maybe things aren't really that straightforward...
---
"Just Play Every Game" is quick series of games where things get crazy.
And compressed.
Horrors are lurking in the lost definition of puzzling challenges.
Can you outsmart them and escape from their madness?
Just play every game and find it out. 😉
---
Minimum system requirements:
O.S.: Windows® 98/ME/2000/XP/Vista/7/8/8.1/10/11
CPU: Pentium® III 800 MHz or higher
Screen resolution: 1280x720
Free hdd space: 500 MB
Free ram space: 512 MB
GPU memory: 128 MB
DirectX®: DirectX® 8.0 or higher
---
Additional notes:
A New Game+ mode is available at the end of the first playthrough.
Some elements are intentionally highly compressed and/or unreadable.
---
When downloading,
consider a donation to support the developer.
Thank you! ❤️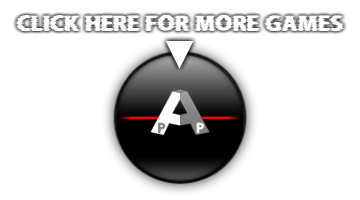 For questions, help, and support, feel free to contact me on twitter (@evonture), or on the Discord server linked below.

Patreon
| | |
| --- | --- |
| Status | Released |
| Platforms | Windows |
| Rating | |
| Author | Andrea Pignataro |
| Genre | Survival, Puzzle |
| Tags | 2D, Atmospheric, Creepy, First-Person, Horror, mind-bending, Short, Singleplayer, weird |
| Average session | A few minutes |
| Languages | English |
| Inputs | Mouse |
| Accessibility | Color-blind friendly, Subtitles, High-contrast |
| Links | Twitter, Patreon |
Download
Click download now to get access to the following files:
Just_Play_Every_Game.zip
149 MB
Comments
Log in with itch.io to leave a comment.
I cant get past the first game, any tips?
Sure! About the very first challenge (the "click here to start the game" one) just pay attention to where the "HERE" text is located in the retry screen. Try clicking the bouncing-around button when it's aligned with that specific area. For the countdown one instead (the first challenge since the game actually starts) you have to do what the blinking text at the top of the screen says: count down. Every instance of something pointing down (like an arrow, for example) should do just fine. ;) Left-clicking with your mouse will count as counting (pun partially intended), so make sure to have the correct amount of white boxes at the bottom of the screen by the time the countdown reaches zero.
For any additional hint, I invite you to join the official A.P.P. Discord server, where you'll receive a more in-depth help and in a much more spoiler-safe way too. 👍
This game is amazing. It's definitely one of the most unique horror games I've ever played, and I loved every second of it. I loved the use of JPEGs in this game, and I loved how challenging the puzzles were. This is all without mentioning how amazingly unsettling the atmosphere was, and how well the music and sound effects helped to create it. I really did enjoy this game, so I would definitely recommend giving it a try, and I can't wait to see what else the developer has done.
Hey, thanks! It's nice to hear you liked this game so much. 😊
I hope you'll find my other creations as enjoyable as well.
And thank you for your rating too!
Yes! I've been working through your other projects, and I have to say, I've never seen anything quite like them before. I haven't tried them all out yet, but I'm really excited to, and I'll be rating and reviewing them all as well. 😁
This is truly one of the most original, spooky and entertaining games I have played in a while, it is easy to nail one of those things but the three in the same game? sign me in for more JPEG! Actually I don't remember playing something quite like this ever.
It took a while for my brain to kick in and start understanding the amazing puzzle minigames but once I did it was fun and spooks across the board, the lore pieces after every game and the new game + really gives this game much more meaning than just a bag of spooky games, it is quite interesting actually.
Another thing worth mentioning is the sound design and the purposefully low definition of the game, it makes for a unique and really good atmosphere.
Also my brain is thankful for the hints after failing the puzzle a couple of times.
Keep the good work!

Thank you for your kind words! I'm so glad you liked it. 😄
And thanks for the video too! 😊
What an INCREDIBLE experience. There's so much to see and ponder over and the hidden secrets and new game plus just make the story so much more vivid. And yes there is a story, a very good one but the game will make you work hard for it. 5/5, this was a hell of a ride.
What's goin' on in this game?I'm confused...
By the end of the first playthrough you'll have a pretty good idea of what it's all about. And by playing it a second time in the New Game+ mode (which is like a "part 2" of the story), it'll all get even clearer. 😉
For each challenge/puzzle there's an adaptive and progressive hint system to help you out, but I'd like to avoid posting specific spoilers here.
If you need a more walkthrough-like support, join the A.P.P. Discord and I'll gladly give it to you over there. 👍
Does the game have jumpscares? And is it a horror game
It is a horror game, but I would say that rather than jumpscares, there are tensive moments with intense peaks.
No gratuitous scares whatsoever. 👍