Talking in the distance
A downloadable game for Windows
A recurring date is haunting your researches:
Tuesday, 13 October, 1931.
It got stuck in your mind.
It's been years since you decided to forget.
But you can't.
You're living in the past.
You should go back.
You should stay safe.
But, despite that, you're going there.
You heard their voices.
You heard their call.
It's not a trick.
They're true.
They exist.
They're talking in the distance.
---
The events depicted in this game are based on a true story.
Names and identifying details have been changed to protect the privacy of certain individuals and their respective families.
---
The screenshots have been selected to be as spoiler-free as possible.
This game encompasses unique features, like "acoustic shadows" (and more eventful experiences), not suitable for the stillness and quietness of the screenshot format.
---
Remember:
There are no wrong words, only forgotten words.
---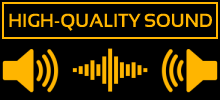 The use of headphones is strongly recommended.

---
Minimum system requirements:
O.S.: Windows® 98/ME/2000/XP/Vista/7/8/8.1/10
CPU: Pentium® III 800 MHz or higher
Screen resolution: 1280x720
Free hdd space: 200 MB
Free ram space: 2 GB
DirectX®: DirectX® 9.0c or higher
This game runs on a CPU powered 3D engine.
The use of a graphic card is not required.
---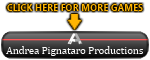 ---
To those who played the game and came back here looking for answers:
All you need to understand is already there.
1. Listen to the words.
2. Read the words.
3. Do some research.
4. Connect the dots.
| | |
| --- | --- |
| Status | Released |
| Platforms | Windows |
| Rating | |
| Author | Andrea Pignataro |
| Genre | Adventure |
| Tags | 3D, Atmospheric, Dark, Exploration, First-Person, Horror, Mystery, secrets, Surreal, weird |
| Average session | About a half-hour |
| Languages | English |
| Inputs | Keyboard, Mouse |
| Links | Twitter, Patreon |
Download
Click download now to get access to the following files:
Talking in the distance.exe
96 MB
Comments
Log in with itch.io to leave a comment.
Thank you so much!
If you're following me on twitter, I'm posting daily devlog updates about a new big project I've been working on for a while.
So, yes, I'll keep 'em coming!
No release date, yet... but stay tuned! 😉
And thanks again for you support! 👍
Between the ending bug crashing the game and unexpected life things this took way long to make than I wanted, but it's FINALLY ready! A complete recording, ending and all. 👍

I thought it was great. You know I've been playing your releases for a long time now, and love your 2D games, but it was really awesome to step into a 3D world you built this time and I really enjoyed what you did with it. It's essentially still a walking simulator, but it's a very memorable that doesn't spoon feed you the story like they typically do.
Anyways, here's the Lumps Play, if anyone is here that got bugged out at the ending be sure to watch it, it puts a whole different spin on the game!
Cheers, world. 🍻
Thank you! 👍
You did an awesome job with the video! 👏
I'm so glad to finally have a full playthrough of this game! 😉
Cheers! 🍻
hello! I played your game! It was really really interesting! I'm still trying to piece exactly what it means together, but I think I'm getting to where I have an idea! I love games that try to break our conception of what a "Video Game" is! very well done! if I had one critique, the audio of the voices verses the audio of the music was a little off, the music covered of the voices about half the time and made it almost impossible to parse them out even with the volume blaring :) all in all though, fantastic job!
Thank you for the video, but the game doesn't end there.
That's just an error that was fixed in the latest update.
About the audio, it's strictly positional, so you must find the right spot without getting too much closer to the names, a wanted behaviour with a specific meaning in the whole story.
Anyway, thanks again and bye!
If you're curious how the game wrapped up, I just published a video I managed to get the ending without bugging out in. Cheers
p.s. stalked your channel a bit and dig it :D