That Spongy Thing On Your Tongue
A downloadable game for Windows
That Spongy Thing On Your Tongue
A sick love.
The girl you never loved.
The flowers you never sent.
The bullet you never took.
Despite what you never did, everything has already happened.
---
Play this game as if it was your life.
Feel the story as if you were there.
Taste the bitterness of the old sweet times.
Let the whole experience wrap your time in a dream-filled bubble.

A hidden bonus content will reward you with knowledge.
Find it to untagle the strands of your life.
---
Minimum system requirements:
O.S.: Windows® 98/ME/2000/XP/Vista/7/8/8.1/10
CPU: Pentium® III 800 MHz or higher
Screen resolution: 1280x720
Free hdd space: 150mb
Free ram space: 512mb
GPU memory: 32mb
DirectX®: DirectX® 8.0 or higher
---
Here's a couple of my other games in the same style.
If you liked this one, feel free to try them.

"In Memory of the Eternity"
Download it here:
"Widemare"
Download it here:
---

I hope that you will consider a donation when downloading this game.
Thank you.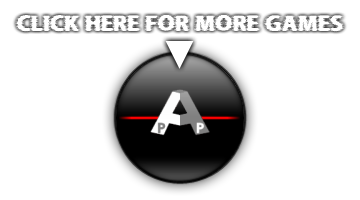 | | |
| --- | --- |
| Published | 180 days ago |
| Status | Released |
| Platforms | Windows |
| Rating | |
| Author | Andrea Pignataro |
| Genre | Adventure |
| Tags | 2D, Atmospheric, Dark, Horror, Interactive Fiction, Romance, Story Rich, suspense, Visual Novel, weird |
| Average duration | A few minutes |
| Languages | English |
| Inputs | Mouse |
| Accessibility | Color-blind friendly, Subtitles, High-contrast, One button |
| Player count | Singleplayer |
Download
Click download now to get access to the following files:
That Spongy Thing On Your Tongue.exe
33 MB
Comments
Log in with your itch.io account to leave a comment.
Surely that letter is a Silent Hill 2 reference?
Well... let's say it's "conceptual" reference.
If you played SH2 through the end, you'll get what I mean...
The story is obviously different, but the character "interaction" is the same. Only, this time, the roles are reversed.
[SPOILER]
Hi Andrea, I enjoyed the game but I think the decision to go with partner violence (you can edit my comment to remove spoilers, if you like) reduced the impact of the game's reveal. My first reading of the game, as a story of stalking and unwanted advances, was impactful because it flipped the genders that are normally involved in this sort of thing.
[SPOILER]
It's not a simple story of stalking and unwanted advances.
Neither is specified that there's any partner violence involved (the mologue is just a hypothetical raving on a corpse).
If the corpse you play as is the same guy she loved, or if he's been killed by her, is entirely up to you.
The ending bonus content, the letter, helps you to understand the woman's background. What happened before the game's events.
Everything that happens after she receive that letter is hidden among her ravings. The game develops its story keeping you on the edge of that ambiguous sense of love-hate uneasiness.
I hope that it will clear things up a bit.
Play it again with a fresh mind or just watch this let's play to see a good possible story interpretation.
https://www.youtube.com/watch?v=Lg0DouioFmo
Also, I'm afraid that there's no gender exclusivity regarding this kind of serious mental disorders.
By the way, this was the story I wanted to tell, in the way I wanted to do it.
Love it or hate it. It won't change.
Thanks for playing.
Yet another weird and mind blowing little game. I recently played Wildemare and was very surprised at how much a text based game can really make you think. I have to say this game made me think and feel much like the horror that Wildemare made me feel. This game does a great job with both the writing and story that makes your mind visualize everything, when its merely being told to you like a story. Add in the monotone dialogue that gives of an eerie stiffness to everything, and this game really makes you take a second to think about what just transpired. All in all another cool little experience and I look forward to what the developer comes up with next. I did a video on my experience with the game if anyone is interested.
Thank you! It's always a pleasure to see someone enjoy your creations.
That's basically what keeps me experimenting with games. Or how I like to call them, experiences.
In your videos I see the exact reaction I wish I could see in every let's play of my games.
Talking helps the player and the viewers to understand what the game is about, the feelings it transmits.
You do that. And I like it a lot.
For example, I made "In Memory of the Eternity" with that precise kind of reaction in mind.
It's a completely textless game, where the players must thoroughly (and actively) examine the scenes he sees to understand the game's meaning.
Otherwise, a passive gameplay will make its ending too cryptic.
Here's a great insight of Calum Fraser on the game:
https://www.freegameplanet.com/in-memory-of-the-eternity-full-game-download/
And here's the game: https://approductions.itch.io/in-memory-of-the-eternity
Enjoy! ;)
I didn't understand at first, and I just sat there confused. But later on I started to get it. This was an awesome.... Game? I don't even know what to call it. I loved it. I NEVER play stuff like this because I don't find it interesting, but this was surprisingly one of my favorite games on Itch.io. I'm rating 5 stars on this.
Thank you! :D
I prefer the word "experience", but I've to use "game" to not confuse the "mass" too much. ;)
I'm glad you liked it!
This was some kind of an enhancement of the concept used in Widemare.
In that one there's a horror twist, but I can assure you that's nothing you would expect. ;)

https://approductions.itch.io/widemare